page created 15th December 2014
Sunday, 21st September
We go and look at the Clymenia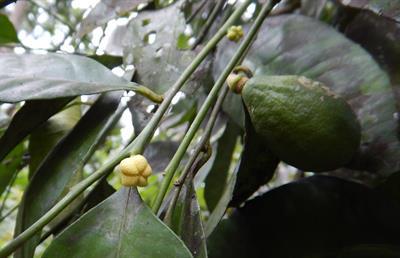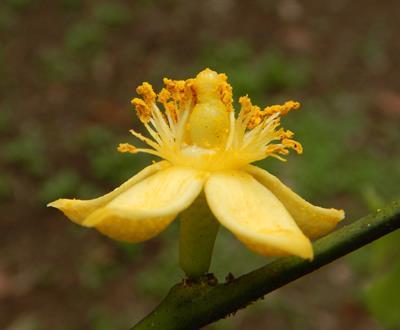 The tree is about six metres tall.
Buds and flowers are yellow.
Another slightly smaller example is found.
The fruit is sweet. The taste is completely different from all other citrus, but very nice. This species is very interesting.
---
The rest of the day is spent wandering around the village of Bau.
"Firecracker" hairstyles.
The river Gogol.
Canoe.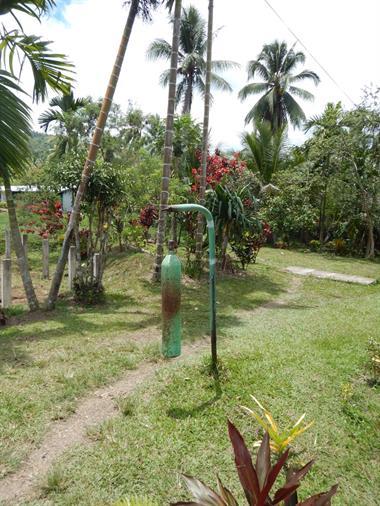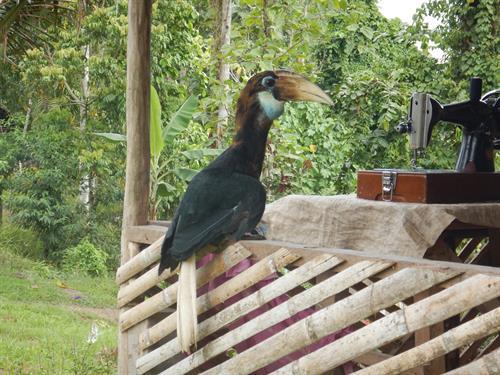 This is the bell of the vocational school.
A young Kalao. They like to catch the Kalao and raise them as pets. I suspect this is to collect feathers for Sing-Sing.
---
Monday, 22nd September
I am brought more Clymenia fruits: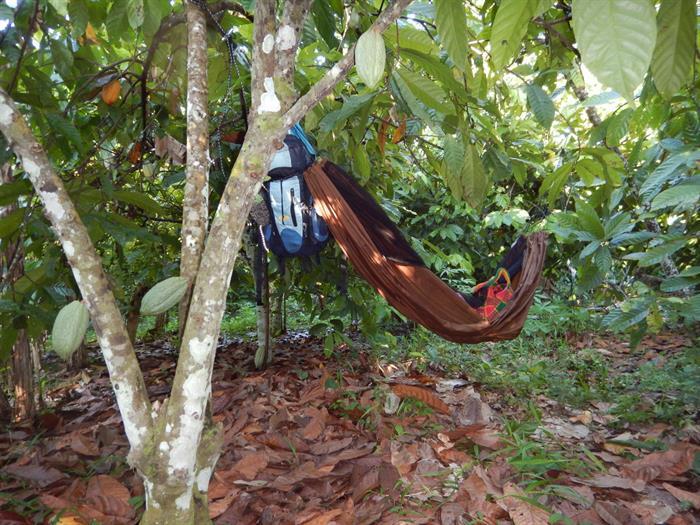 Departure for Madang and for Usino. This is on the road to Lae and in my documents it says "citrus at Usino near the river Mia."
I go to Mia River a few kilometers from Usino and sleep among the cocoa trees.
A well-deserved rest. It has been a long day travelling Bau-Madang-Usino-Mia River.
This page is mainly about finding the citrus relative Clymenia polyandra.
---
The Quest for Wakonai!
part 11 of Sylvain's adventures in Papua New Guinea
---